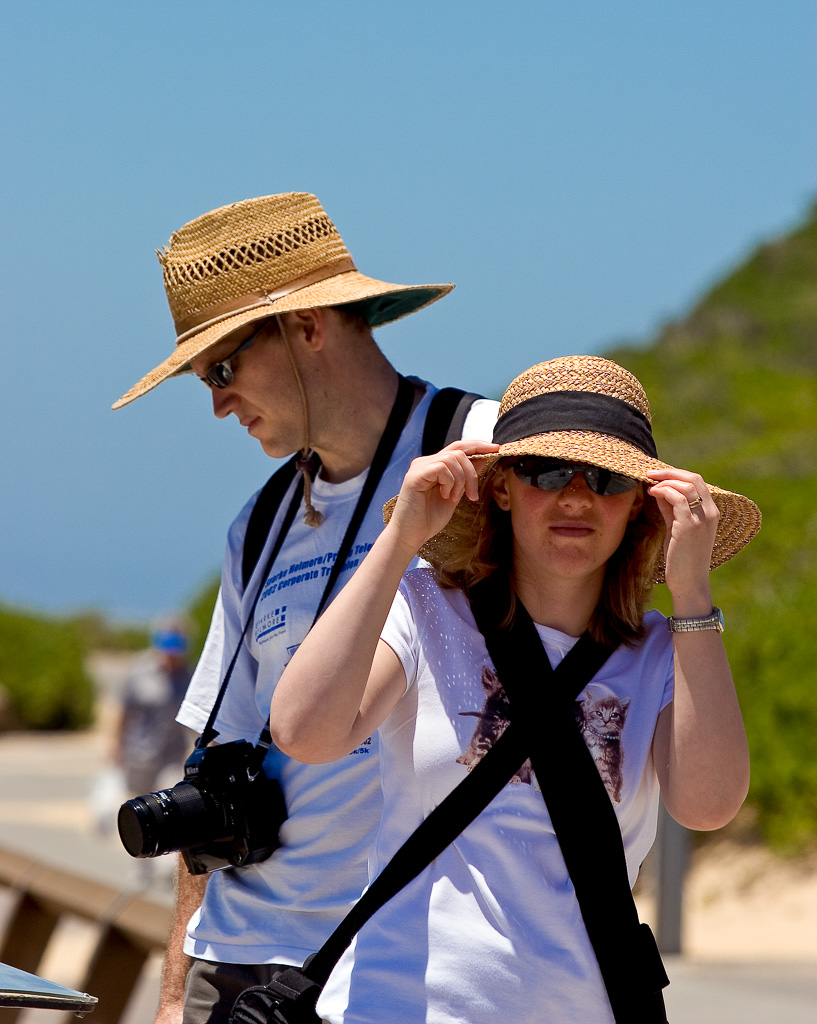 Julian and Michelle, Newcastle
I like this shot of my wife Michelle and our friend Julian more for composition than any other reason. The differences in the direction of their gazes creates angles that I find pleasing and is accentuated by the similarity of their dress. Unfortunately the light sucked, being pretty well in the middle of a scorching day at the end of Newcastle Breakwater.

And before anyone asks, no Michelle is not weighed down with my camera gear!